How to Maximise Your Student Rental Property ROI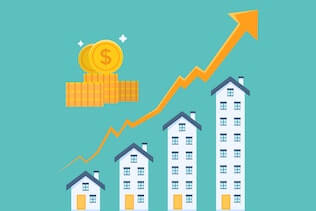 As a landlord, maximising your student rental property ROI is crucial to ensure that you're earning the most out of your investment. While student rentals can be a lucrative investment, it does require a certain level of attention and planning to make it profitable. At Rooms4u, we have considered how we can best inform and advise our landlords. Here are some of our tip tips on how to help you maximise your student rental property ROI:
Choose the right location
The location of your rental property can greatly impact your ROI. Look for areas with a high demand for student rentals, such as those near colleges and universities. Ideally, the property should be located in a safe and accessible area, with easy access to public transportation, grocery stores, and other amenities. We have found the following postcodes to be particularly good investments for landlords considering buying property in Liverpool for student lettings; L1, L2, L3 (City Centre), L6 & L7 (Kensington), L8 (Toxteth), L15 (Wavertree & Smithdown).
Keep the property in good condition
Keeping your rental property in good condition not only helps to attract and retain tenants, but it also helps to increase your ROI. Regular maintenance and upgrades, such as fresh paint, updated appliances, and new flooring, can help to increase the value of your property and attract higher-paying tenants. We have an in-house maintenance team and 24/7 emergency contact line that our tenants and landlords have access to to ensure well kept conditions, as well as constant management over the building.
Offer desirable amenities
Students are often looking for more than just a place to sleep and study. Offering desirable amenities, such as high-speed internet, cable TV, and a laundry room, can help to attract tenants and increase your ROI. Other amenities to consider include outdoor landscaped area and modern fittings. If you have any queries involving developing your property/ properties please contact [email protected] and one of our development specialists will contact you ASAP.
Set competitive rent prices
To maximise your ROI, it's important to set rent prices that are competitive with similar rental properties in the area. Rooms4u are experts in the local rental market and determine what other landlords are charging for similar properties, and adjust your rent prices accordingly. Setting rent prices that are too high can lead to longer vacancy periods, while setting rent prices that are too low can result in missed opportunities for higher profits.
Screen tenants thoroughly
Screening tenants thoroughly is crucial to ensure that you're renting to responsible individuals who will take care of your property and pay their rent on time. Conduct a background check, check references, and verify employment and income to ensure that the tenant is a good fit for your property.
Maintain good relationships with tenants
Maintaining good relationships with your tenants can help to reduce turnover and increase your ROI. Respond promptly to maintenance requests, address any concerns or complaints in a timely manner, and reward long-term tenants with incentives such as rent discounts or upgrades to their living spaces. At Rooms4u, we take this burden from you and manage all of our tenants directly, our team of student letting experts are here on hand to deal with all types of tenants and are highly trained to deal with difficult circumstances/ characters, enabling us to manage our tenancy's effectively.
In conclusion, maximising your student rental property ROI requires a combination of strategic planning, regular maintenance, and attention to tenant needs. By choosing the right location, keeping your property in good condition, offering desirable amenities, setting competitive rent prices, screening tenants thoroughly, and maintaining good relationships with tenants, you can increase your profits and make the most out of your investment. Handing full management over to Rooms4u means you get this all inclusive service and maintenance included, we are the hassle free solution to maximising your ROI.