Is Student Property Still a Smart Investment Choice?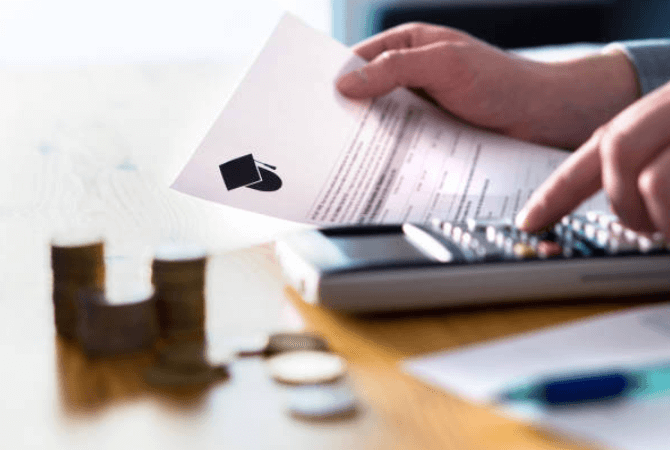 Is Student Property Still a Smart Investment Choice?
Today, we're diving into a topic that's piqued the curiosity of many property investors for quite some time now – student property. In this ever-evolving real estate landscape, it's crucial to ask ourselves whether there are still opportunities in this particular niche. So, let's break it down and explore what you need to know if you're considering a venture into the world of student property investment.
The Student Property Landscape Today
Opportunities Abound!
To address the big question first – are there still opportunities in student property? The resounding answer is a definite YES. In fact, it's becoming even more appealing for property investors. With an extra 3% stamp duty to fork out and some limited tax allowances, you might wonder why. Well, it's all about those extra yields. Despite the changing property investment climate, student property investment still offers a promising return on investment.
Additionally, the student loans system isn't the enemy it might seem for landlords. It's actually a boon. Students can now borrow money at reasonable rates to cover their living costs, allowing them to seek and demand better-quality accommodation. 
What You Need to Know About Investing in Student Property
Times are Changing
Investors must understand that the student property market today differs from the past. With higher tuition fees, we might anticipate a decrease in student numbers in the future, although some universities remain heavily oversubscribed. The demands of students in terms of accommodation quality have also shot up. Private investors now face competition from developers and operators offering purpose-built student accommodation.
Pros and Cons of Student Property Investment
The Upside
Let's look at the bright side of investing in student property:
Affordable Locations: Student properties are often found in budget-friendly areas, especially inner-city locations, such as Wavertree, Kensington and Smithdown.
Consistent Demand: If you pick the right location and property, you can almost guarantee year-round demand.
Higher Yields:Students generally pay higher rents than other tenants, and properties can be utilised more efficiently, potentially yielding up to 20% for a well-managed shared student house.
Future Price Appreciation: There are good prospects for price appreciation, especially if you plan to sell in the future.
The Downside
On the flip side, here are some downsides to consider: 
Wear and Tear: Expect higher levels of wear and tear compared to single-family rentals.
Hands-On Management: Student properties require careful and close management.
Regulatory Considerations:Be ready for extra setup, planning consent, and licensing considerations if your property falls under the category of House in Multiple Occupancy (HMO).
Seasonal Occupancy: Properties are often vacant between September and June, with tenants either paying reduced or no rent during the summer months.
Finding the Best Student Property Opportunities
Location is Key
When searching for prime student property opportunities, remember that location is everything. Consider investing in highly-rated universities that are heavily oversubscribed. Cities like Edinburgh, Manchester, Liverpool, Bristol, London, Leeds, Sheffield, Nottingham, Newcastle, and Birmingham fit the bill. Smaller locales with significant universities, such as Brighton, Exeter, Warwick, Cambridge, Oxford, Chester, and Bath, can also be gems. 
Do Your Homework
Check Local Demand
To make informed decisions, tap into local knowledge. Letting agents specializing in student property can provide valuable insights into supply and demand dynamics. Keep an eye on shifting trends, as some students now prefer city center locations with easy access to university campuses and nightlife. 
Moreover, watch out for universities that are relocating within their cities – this can influence the local property market. 
Consider Purpose-Built Student Accommodation (PBSA)
Watch for PBSA Developments
Pay attention to areas with a surge in purpose-built student accommodation (PBSA). While it may impact demand for your property, PBSA units are typically more expensive than private student housing and don't appeal to all students. 
Choose the Right Property
Size and Quality Matter
Opt for the right kind of property. Students often prefer sharing with friends, so properties with three to six bedrooms are popular. There's also demand for larger properties with 7-9 bedrooms. Keep an eye on whether you need an HMO license. Offering well-appointed study bedrooms, spacious communal areas, ample bathrooms, reliable WiFi, and good security can attract better tenants and higher yields. 
Specialise to Maximize
Target Specific Demands
Consider targeting niche areas of student demand. Postgraduate students often pay more for suitable accommodation outside traditional student suburbs. International students also tend to have higher budgets for accommodations that meet their specific requirements. Research the foreign student population in your local universities to gauge potential demand. Additionally, accommodation for students with partners or families can be in high demand in certain areas. 
Timing is Everything
Plan Your Purchase Strategically
Remember, student property isn't in demand all year round. Students typically start searching for accommodation in the autumn for the following academic year. To minimise vacancies, time your student property purchase so that it's available for rent when students are actively seeking housing. Seek advice from local experts to stay ahead of market trends. 
In conclusion, investing in student property can still be a lucrative venture if you navigate it wisely. While challenges exist, the potential for stable rental income and future appreciation make it an attractive option in today's property market. So, whether you're eyeing a bustling city or a quaint college town, there are still golden opportunities in the realm of student property investments. Happy investing!