Head Over To Our Facebook Page For Our Fantastic Competition!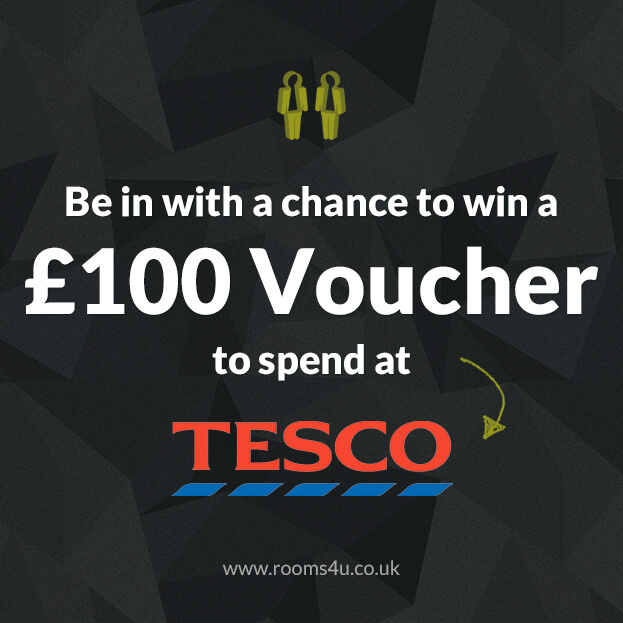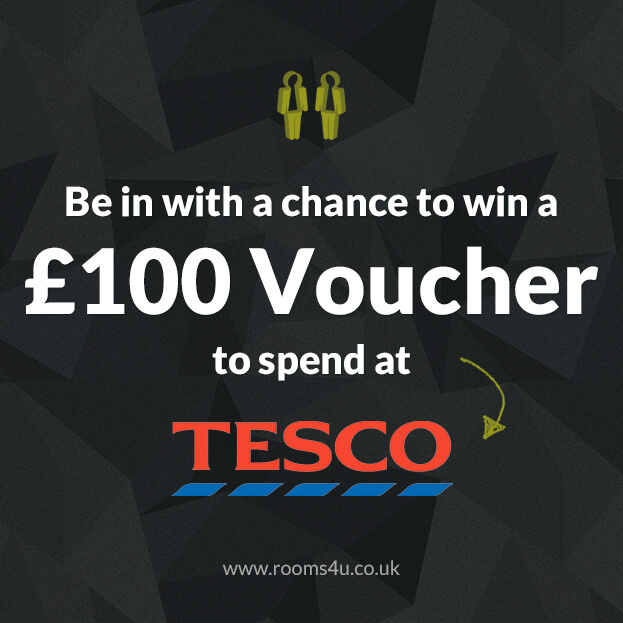 We always love giving back to our student tenants here at Rooms4u and this year, we're going to ramp things up. And to get things started, we're offering our student tenants the chance to win a £100 voucher to spend at Tesco!
What could be better than getting your food shopping paid for by your landlords?
All you need to do, is head over to our official Facebook page, and LIKE and SHARE our recent post promoting the offer. Then we'll choose a winner on Friday afternoon – getting one lucky tenant's weekend off to a fantastic start!
Make sure you're following us over on Facebook and on Twitter – there will be more fantastic, exclusive offers and competitions coming soon!