FREE days out in Liverpool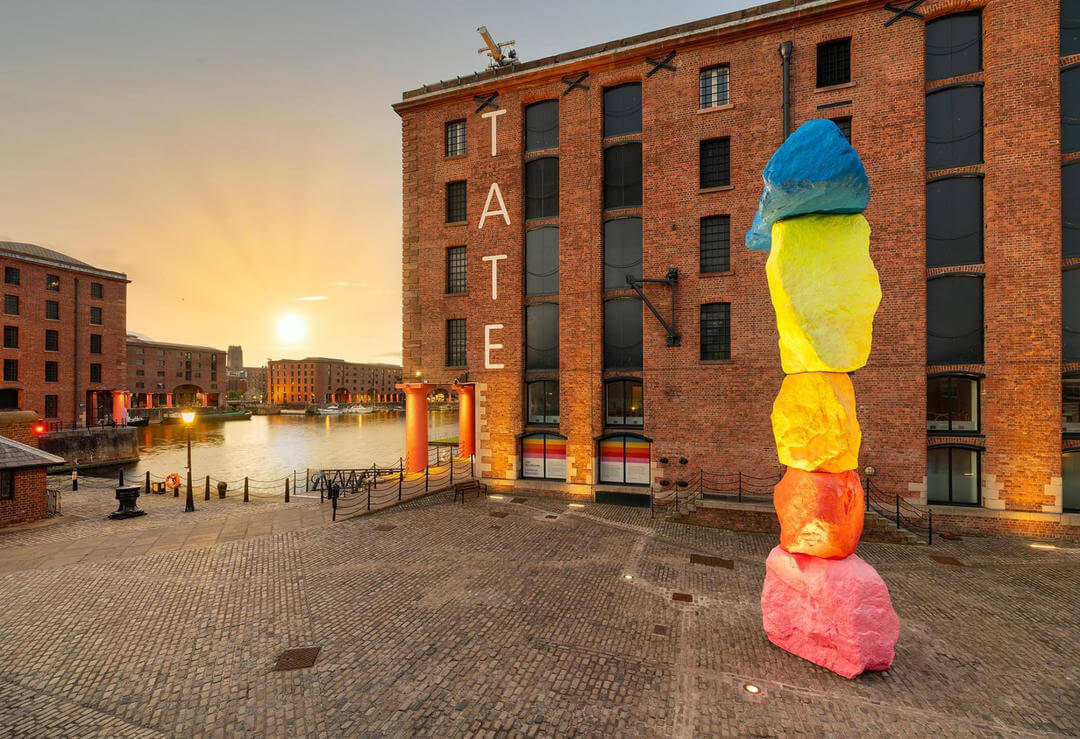 Free days out in Liverpool...
It's these next few weeks waiting for your student loan to hit that feel like life is dragging!
But it doesn't need to be this way, change it up, get up get out and explore all the amazing free things that Liverpool has to offer. We have listed some of our favourite things to do that cost absolutely nothing;
1. Dive into a good book or find a idyllic space off uni campus to study
Liverpool Central Library
This is no average library, explore the extensive catalogue of great books, check out some of the best views of Liverpool on the rooftop terrace or take a break in the cosy cafe. Be sure to see the Picton Reading room too, it is all the Harry Potter vibes you will love.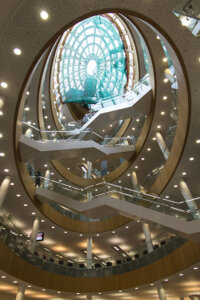 2. Immerse yourself in modern art, for a limited time only!
Tate Liverpool Gallery
Tate Liverpool has been located at the Royal Albert Dock for over 30 years and is one of the largest galleries of modern and contemporary art outside of London. Tate Liverpool regularly hosts exhibitions and events for free, but make sure you visit before the 16th of October 2023, when the Tate will be closing for a 2 year £30million restoration project.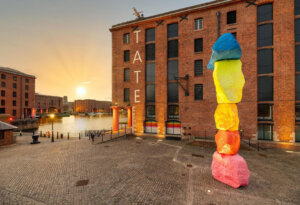 3. Discover the beauty of our TWO Cathedrals
Liverpool's Anglican and Metropolitan Cathedral

Only the best cities have two cathedrals. Did you know Liverpool's Anglican Cathedral is the largest cathedral in Britain and the fifth largest in the world. Take a walk around the building and absorb the breath-taking architecture and interior, as well as thee every changing exhibitions and instalments it regularly hosts. Then, take a trip down the street called Hope (both situated on the same road) and be mesmezised by the Metropolitan Cathedral and its story… you could even visit the city's 'THIRD Cathedral' underneath, at the crypt.

4. Explore Liverpool's underground tunnels
Friends of Williamson Tunnels
Liverpool is FULL of hidden gems that you would never think existed like Williamson's Tunnels, which snake their way underneath the city centre. You can go on a tour of them for free, but donations are always welcomed.
5. Visit the famous Strawberry Fields
Strawberry Fields
Visit the famous Strawberry Fields gate in Woolton which became a point of pilgrimage for thousands of Beatles fans from around the world. Strawberry Field gates hold a special place in the history of The Beatles, with John's experiences in and around the children's home providing ultimate inspiration for the iconic song.
6. Discover global treasures in Liverpool's World Museum
Liverpool World Museum
Discover treasures from around the world from Egyptian mummies to casts of dinosaur bones at the World Museum. You can see their varied collections such as Aquarium, Bug House, Discovery Centre, Planetarium plus a whole lot more all for free!

7. Go hunt out amazing street art around the city
Liverpool Street Art
From our beloved Klopp art to becoming a Liver Bird, wander through Liverpool's Baltic Triangle and snap shot some of the finest street art the city has to offer.
8. Take in some of the best views in Liverpool
Everton Brow
Head up Everton Brow to see stunning panoramic views of the city. On a clear day you can even see the Welsh mountains in the distance!
9. Get creative in the Bluecoat
Bluecoat Liverpool 
The Bluecoat is Liverpool's creative hub which showcases visual art, dance, music, amazing live art and literature. It is renowned as one of the most historic buildings in Liverpool City Centre. It has four galleries, a pretty relaxing garden at the rear and they run free craft activities over the weekends.
10. Enjoy nature in the MANY parks Liverpool has to offer
Beautiful Parks- Sefton Park, Calderstones Park, Croxteth Country Park, Greenbank Park, Princes Park, Stanley Park plus MANY more.
Liverpool has some of the most beautiful, historic parks in the country. Whether they are walking distance from your house or a short bus ride away, they are all well worth visiting. With petting farms, cafes, band stands, and football/tennis courts there is something for everyone.