Liverpool for Students over the Easter Holiday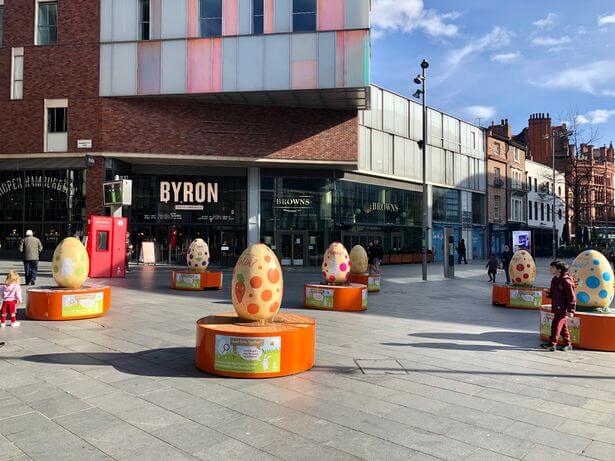 Liverpool This Easter
Liverpool is a city that has something to offer to everyone, especially university students and theres always something to do over the Easter. It is home to five universities and colleges, including the University of Liverpool, Liverpool John Moores University, and Liverpool Hope University. These universities host a diverse community of students from different parts of the world. As a student, Liverpool has a vibrant student scene, and the city offers plenty of opportunities to meet new people, socialize, and have fun.
Top Attractions in Liverpool this Easter Holiday
1. The Beatles Story
The Beatles Story is a must-visit attraction for any music lover. The exhibition takes you through the journey of the legendary band, from their early days in Liverpool to their rise to fame. The museum features interactive exhibits, audio guides, and memorabilia that give visitors an immersive experience of The Beatles' legacy.
2. Liverpool Cathedral
Liverpool Cathedral is one of the largest Anglican cathedrals in the world. It is a stunning piece of architecture that offers breathtaking views of the city from its tower. Visitors can take a guided tour of the cathedral and learn about its history and significance to the city.
3. Tate Liverpool
Tate Liverpool is an art museum located in the historic Albert Dock. The museum features modern and contemporary art from both British and international artists. The exhibitions are always changing, and there is always something new to see.
4. Liverpool ONE
Liverpool ONE is a shopping center that has over 170 shops, bars, and restaurants. It is the perfect place to indulge in some retail therapy, grab a bite to eat, or catch a movie. The shopping center has something for everyone, from high street brands to designer labels.
Things to Do in Liverpool
1. Explore Liverpool's Nightlife
Liverpool has a thriving nightlife scene, with many bars and clubs catering to university students. Concert Square and Seel Street are popular areas for students to socialize and have a good time. If you're looking for live music, check out the O2 Academy, which hosts gigs by local and international artists. With many bars and clubs hosting parties especially for the Easter holiday. Ten Street Social, Baltic Market and Concert Square are few of many joining in with the festivities the coming weekend.
2. Visit Liverpool's Beach
Yes, Liverpool has a beach! Crosby Beach is a short train ride away from the city center and offers stunning views of the Irish Sea. The beach is known for its iron men sculptures, which are spread across the beach and create a surreal atmosphere.
3. Take a Ferry Across the Mersey
The Mersey Ferry is a great way to see Liverpool from a different perspective. The ferry ride takes you across the River Mersey and offers spectacular views of the city's waterfront. You can also take a guided tour and learn about the history of the Mersey and Liverpool's port.
4. Visit Liverpool's Parks
Liverpool has many parks that are perfect for a picnic, a game of football, or a relaxing walk. Sefton Park and Croxteth Hall and Country Park are popular among university students. They offer plenty of green space and are ideal for a day out with friends.
Conclusion
Liverpool is a fantastic destination for university students to spend their Easter break. The city offers a mix of culture, history, and entertainment, making it an exciting place to explore. From museums and art galleries to parks and beaches, there is something for everyone in Liverpool. So why not stay in Liverpool for a memorable Easter holiday!