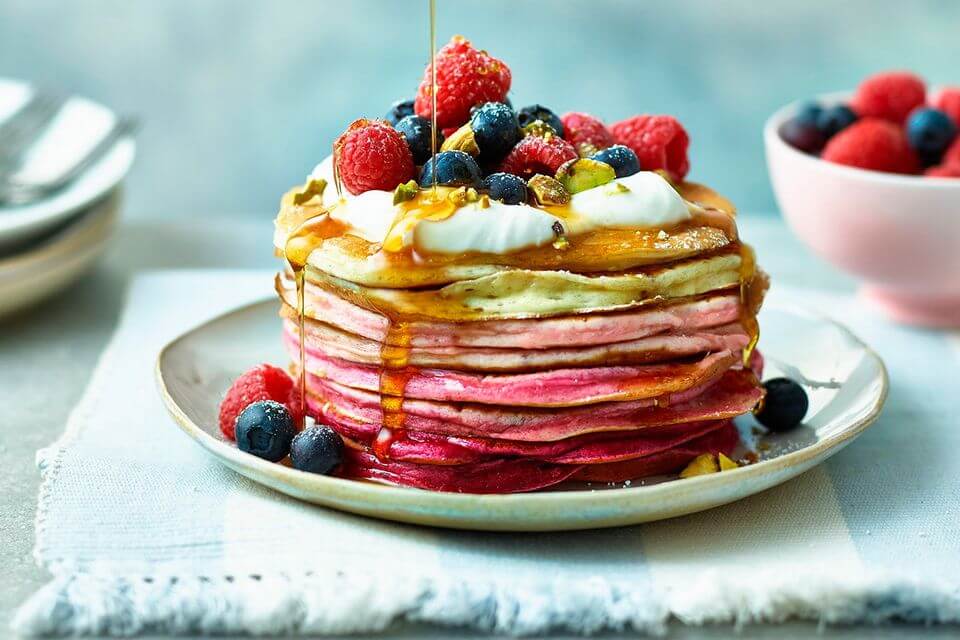 Pancake Day is a big deal in Liverpool - people take their pancakes very seriously!
Get those frying pans out and start flipping- or you can take a trip out to indulge in some of Liverpool's finest sweet treats this Pancake Tuesday.
As students, we're always looking for cheap and cheerful recipes to follow, and what better than pancakes?! There are so man easy, healthy and even vegan- friendly ideas for you to try at home.
Keep it traditional!
Four simple ingredients – that's all you need. 100g of plain flour, 2 eggs, 300ml milk and sunflower/vegetable oil. Sprinkle some imagination for toppings on your stack, and you're sorted. Try this recipe for quick and easy pancakes!
Dairy free alternative?
For all the vegans and dairy-free crew out there, we've not forgotten about you! Here's our fave egg and dairy free recipe –
All you need is 300g self-raising flour, 1sp baking powder, 1tbsp sugar, 1tbsp oil, a dash of vanilla extract and 400ml of your favourite plant-based milk. We recommend trying This is the recipe.
All these ingredients can be bought in your local ASDA's, Tesco's, Home Bargains etc for cheap.
Top Tip!- Clean your own pans, dishes have been known to cause controversy amongst flat mates!
However, there are plenty of choices when it comes to eating out this Pancake Tuesday.
Bold Street's favourite Albert Schloss is hosting an all-day pancake event from 9am on Tuesday 21st of February. The special 'Pancake Haus' all-day event will be one you won't want to miss, full of both sweat an savoury pancake dishes to tickle your taste buds!
The Tavern Co. on Smithdown Road is an all year-round favourite for breakfast in Liverpool and they are renowned for their famous pancakes. Need we say any more? Low cost, tasty brekkie and unlimited tea and coffee!
Known for its budget-friendly vegetarian and vegan food, The Egg Café in the city centre is famous for their delicious pancakes. The loft café is a hidden gem we recommend if your feeling some tasty vegan dishes.
No matter where you go or what you eat, make sure you enjoy Pancake Day – it's one of the most fun days of the year! 
Rooms4u